Making ends meet is a daily hustle for many underprivileged people, especially in the current tough economic times. Not many can come out on top in spite of braving all hardships. But our country's diversity is such that in every sphere of life, some beacons shine bright to pave the way for others.
Dominic Owino alias Japolo is one of those who continue to prove that sheer hardwork and determination in the right direction can change one's life for the better. In this article, WoK recounts the travails and triumphs of Owino, who with little formal education has been able to make a name for himself as a tailor. He now makes bespoke garments, including some prominent ones like politicians.
DON'T MISS: Stay informed with the latest news and interact with us on Instagram.
Owino was born and raised in Oyugis, in Homabay County. He tells WoK that he had very little formal education in his early childhood, up to primary school. "After primary school, my parents did not have enough funds to take me to secondary school. That is when I began doing odd jobs to make ends meet. After I while I moved to Kibera in Nairobi. That is when my life began to change," he explains.
When he came to Nairobi, he was lucky to meet a man named John, who taught him the art of tailoring. He was then able to grow in his craft through the training he received. "John really supported me in terms of training and mentorship when I came to Nairobi from upcountry. He taught me how to sow, where to get materials, things like that. He also equipped me with the entrepreneurial know-how of running a sewing business."
He now works with a group of other young men who work together in a jointly owned establishment in Nairobi's Mfangano Street, Trade Centre store number S1. He is happily self-employed through this stitching group, and experiences the joys of being his own boss. Buoyed by the success of his clothes-making business, Owino has set out on a goal of growing his business to ensure that he inspires the younger generation.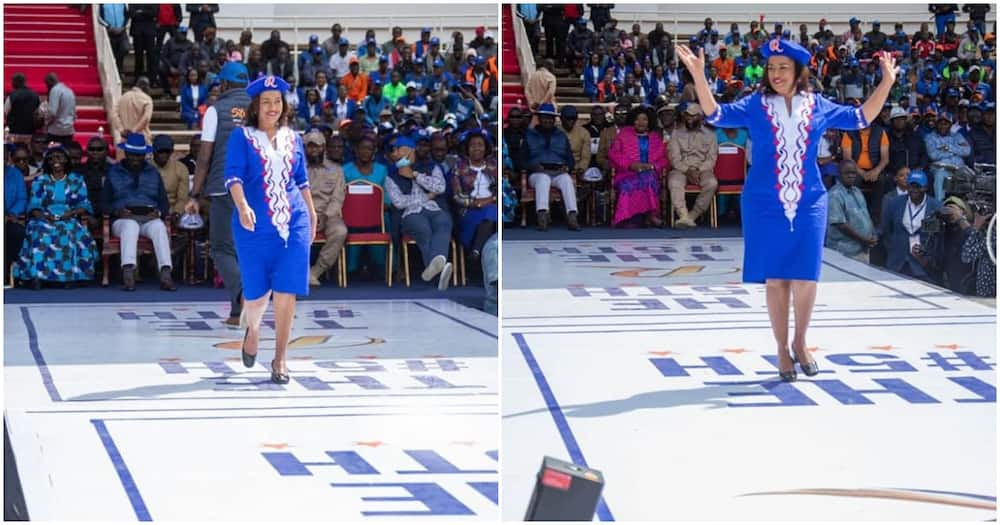 Owino expressed his pride in being able to help not only his family with everyday expenses, but also his community with quality clothes made in his tailoring shop. His talent and great taste has enabled him to work with prominent people including Nairobi women Representative Esther Passaris, Kitui Women Representative Irene Kasalu, Samburu West MP Naisula Lesuuda, among other dignitaries.
JOIN US: Stay informed with the latest Kenyan news and join the conversation on Telegram.
"When I started sewing, I was able to attract a good number of clients because of my prowess. I remember the time when one of my regular clients referred me to one of her friends to make a dress for her. I met the client, took measurements and made the dress as I would usually do", he told WoK.
"To my surprise, my colleagues at the shop met me with excitement, telling me that they had seen the dress I made on a prominent woman on TV. Turns out that woman was Esther Passaris. At the time, I did not know who she was. That is how I got to work with her and other politicians who would get referred to me by her when they enquired about her dresses," an excited Owino shared.
When we asked what keeps him going, Owino revealed that it is purely hard work, consistency and God's favor. He also expressed his dissatisfaction with young people, noting that they are not as aggressive as his generation was.
"I would like to urge young people to take up more technical courses and gain skills that will set them apart. I am afraid that the next generation might not have the kind of quality tailors that we have today," he exclaims.
Owino's story is an inspiring one. He has managed to turn into a highly sought-after entrepreneur in his own right. This is a lesson for young people that they too can earn a livelihood, support their families and discover the power of their own voice and ideas.
Interested customers can reach him on 0729655181 or visit his shop located along Nairobi's Mfangano Street, Trade Centre store number S1.