If you are a wanderlust soul with a liking for hidden gems outside the city, the Izaak Walton inn in Embu should be your next stop. The history-rich inn has been described as a modern alternative for city hotels, boasting of a warm charm and tranquil environment.
Rich history
The Inn was established in the 1930s, and was named after English writer Sir Izaak Walton. It sits on an expansive 9 ha land along the Embu-Meru Highway. The Inn was previously reserved for the British settlers pre-independence, but was later sold to the Mugo family after Kenya's independence. The family owns the Inn up to date.
The three star inn offers accommodation facilities, a swimming pool, a restaurant and regular interactions with monkeys from the nearby Njukiri Forest.
DON'T MISS: Stay informed with the latest news and interact with us on Instagram.
CSR Initiatives
As part of its Corporate Social Responsibility initiatives, the Inn purchases organic produce from local farmers. Instead of using electricity to heat the water supply of 100 rooms, they use logs of firewood to heat up the compound's water. In addition to this, the Inn provides tree saplings for community members to encourage them to replace the chopped down firewood.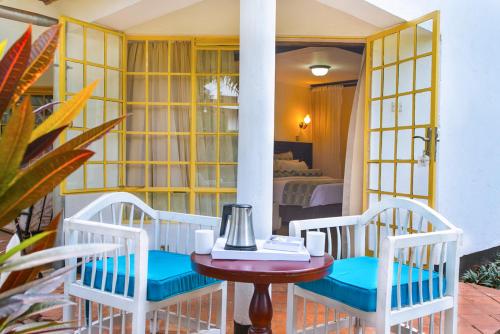 Visit by Sir Richard Branson
On 7th October 2022, staff at the Inn were treated to a surprise visit by one of the wealthiest people on Earth, Sir Richard Branson, CEO of the Virgin Group.
According to an article published by The Standard, the Inn's general manager, Mercy Mugo, was caught by surprise. "It was a normal morning at the office when an agent from a booking agency came to my office and informed me that a high-profile guest would have breakfast at our hotel," she recalled, noting that that was an hour before the guest arrived at the hotel.
The agency had apparently scouted for the hotel a month before Branson's arrival without the staff's knowledge, in addition to making a breakfast reservation for about 40 guests.
Interestingly, most of the guests accompanying Branson had already checked in and were enjoying their breakfast by the time Branson arrived. He was enroute to hiking Mt. Kenya, when he stopped by the Inn.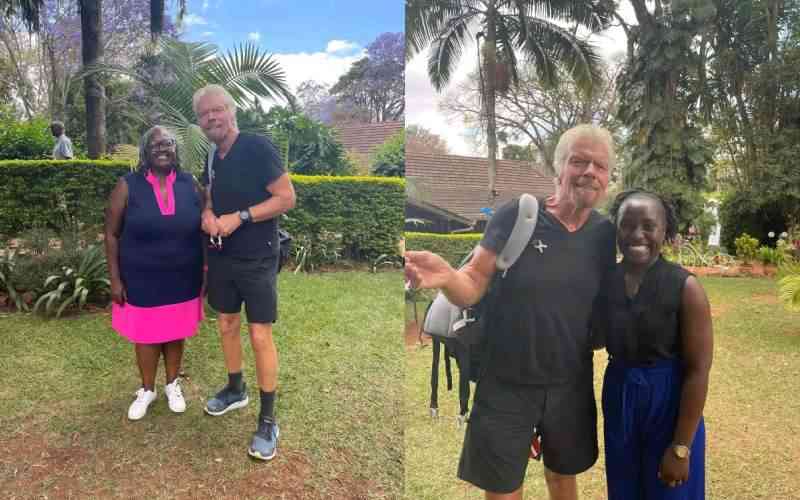 Surprisingly, Sir Richard Branson is very noble and laid-back, at least in Mercy's eyes.
JOIN US: Stay informed with the latest Kenyan news and join the conversation on Telegram.
"Branson is a simple man who never followed any protocol," says Mugo. According to her, the billionaire was not prideful or overbearing in any way. He was simple and interacted with the staff in a friendly manner.