As adolescents, we are typically taught to pick a career path and run with it. Some go into medicine, others into culinary arts, others become lawyers, and others become beauty gurus.
Luckily, the beauty industry is crawling with inspiring entrepreneurs who have launched more inclusive beauty products. In Kenya, some beauty queens have launched successful beauty product lines that are both affordable and of good quality.
We can learn a lot from these women and others who have been in the same boat. In this article, WoK highlights seven successful local beauty entrepreneurs. From Kate Actress to Nacie Mwai, to Caroline Mutoko, keep scrolling to find out who these Kenyans are and what their brands entail.
Also Read: 13 Young Kenyan Who Made Their First Million In Their 20s
Joanna Kinuthia – Joanna K Cosmetics
The brand tagline for Joanna K Cosmetics is Be beautiful and bold. The brand is owned by beauty content creator Joanna Kinuthia, who began her journey as a beauty influencer on Facebook and Instagram. With their wide array of red lippies and an interesting combination of shades on their eyebrow palette, they have gained a good customer base.
Nancie Mwai – Send Nudes Collection
Nancie Mwai, a Beauty, lifestyle blogger and CEO of Shop New Level, also launched a new line of lipsticks under the brand Send Nudes Collection. The collection has different shades of nude lipstick such as Sugar Baby, Come Baby Come, Choke Me, Morning After and Send Nudes.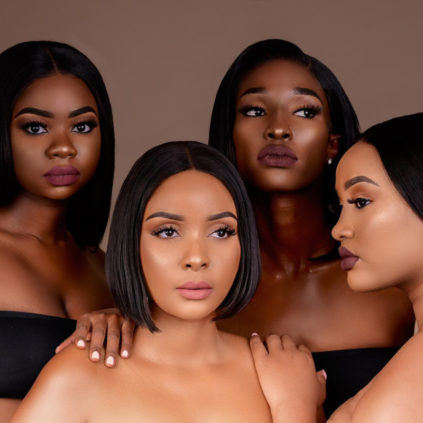 Phoina Tosha – Phoina Beauty Cosmetics
Phoina, a renown make-up artist launched her cosmetics line earlier this year, in an event attended by top influencers in Nairobi. Her products include lipstick, colour palette and highlighter.
Kate Actress – House Of Humba Cosmetics
Actress Catherine Kamau alias Kate Actress is the latest entrant into the beauty business. She recently launched her lip care line called House of Humba.
The lip care products consist of two in One Vegan Lip scrub and Lip Mask, a Vegan, Cruelty-Free Sleeping Lip mask, Vegan Free Lip Plumper Mask with Collagen, Hydrating Warm lip balm with SPF and Silicone exfoliating Lip brush.
Read Also: List Of Top Lawyer Couples In Kenya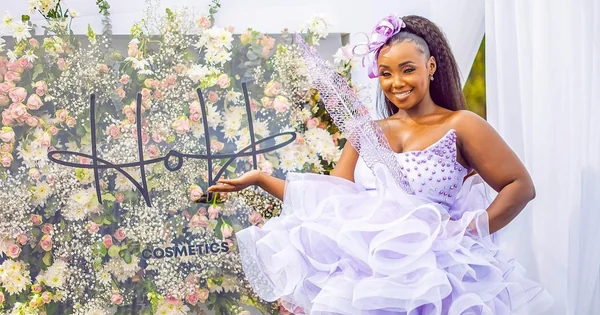 Patricia Kihoro – Uncover Skincare Co
Media personality Patricia Kihoro launched her new venture, Uncover Skincare Co in late 2020. Uncover Skincare Co is a platform that aims to demystify skincare and to help people uncover their beautiful skin. Products include a hydrating mask and pimple masks.
Huddah Monroe – Huddah Cosmetics
Beauty influencer and model Huddah Monroe is the brains behind Huddah Cosmetics. She introduced the brand to the market in 2016 after encountering a problem finding the right lipstick shades for her skin tone. The company has grown to become one of the most followed local beauty brands on Instagram. Lipsticks and lip-glosses are their signature products.
Wandia Gichuru & Caroline Mutoko – Pauline Cosmetics
Pauline cosmetics is the home of powders and foundations created for the black woman's skin. Black women can now find shades closer to their skin tones thanks to Pauline Cosmetics. Their products have been tried, tested, and stamped excellent by power women including the owners, radio queen Caroline Mutoko and Wandia Gichuru, also CEO of Vivo Active Wear.
Risper Faith – Risper Faith Creations
Ex-Nairobi Diaries actress Risper Faith revealed that her mother-in-law helped her launch her business, Risper Faith Creations. The business deals with beauty products among them moisturizers, facial cleansers, rice soap, etc.