Kenyans have become major players in the ICT front. They hold key positions in successful global companies like Google, Microsoft, Nokia, Meta and more.
In this article, WOK has compiled a list of some of the IT experts who have made Kenya an industry leader in the region and across the globe.
Michael Ombwayo
Michael Ombwayo is a renown technology expert based in Nairobi and the founder and CEO of Eujim Solutions, one of the most sought-after professional tech companies in Kenya.
DON'T MISS: Stay informed with the latest news and interact with us on Instagram.
Some of his clients include Mastercard, the Federation for East African Fright Forwarders, Mastercard, Bandari Maritime Academy, Kenya Institute of Bankers, ICT Authority, Engineers Board of Kenya and the Government of Rwanda.
Michael also runs a training program where he teaches young techies on different IT topics.
Kendi Ntwiga
Kendi Ntwiga is the global head of misrepresentation at Meta, the company that owns Facebook, Instagram, Oculus, and WhatsApp. Her role at Meta includes overseeing operational protocols to scale the company's enforcement of community standards.
She has previously held other leadership positions at Oracle, HP, and InteI.
She is also the founder of She-Goes-Tech, an initiative that mentors girls in STEM careers. Her accolades include recognition as an Emerging Leader in Innovation and Entrepreneurship by the US government TechWomen Program.
JOIN US: Stay informed with the latest Kenyan news and join the conversation on Telegram.
Mike Macharia
Macharia is the founder and Group CEO of Seven Seas Technologies (SST), a provider of integrated business and technology solutions across Africa in various industries. He started the company at only 25 years of age.
The firm, which started in 1999, currently runs operations in Kenya, Uganda, Rwanda, Burundi, Ethiopia, Tanzania, Zambia and Zimbabwe.
Ken Njoroge
Ken Njoroge is the co-founder and CEO of Cellulant, a mobile commerce company that manages, delivers and bills for digital content and commerce services actualized over telecom networks.
He quit his studies in pharmacy opting for a degree in information systems management while in campus and at 23, he teamed up with two friends and started 3mice, a web development firm.
Together with Bolaji Akinboro, a Nigerian national, Njoroge later co-founded Cellulant.
Catherine Muraga
Catherine Muraga is the Managing Director for Microsoft's engineering hub, African Development Centre (ADC). She took over the role as MD following the departure of Jack Ngare, who is now at Google Kenya.
She is an IT professional with over 15 years of experience having worked in diverse industries including manufacturing, aviation ad banking. Prior to joining Microsoft, she led the Engineering team at Stanbic Bank Kenya and South Sudan.
She is an alumnus of Columbia Business School Digital Strategies for Business, Oxford University Fintech Programme, and holds a Bachelor's Degree in Computer Science from Africa Nazarene University.
Agnes Gathaiya
Agnes Gathaiya has over twenty years of experience in strategy development and commercial leadership in sales and business development.
She is currently responsible for managing Google regional operations, developing executive growth and innovation, and building and managing strategic partnerships.
Prior to joining Google, she held various leadership positions in Deloitte Consulting, SAP, Safaricom PLC, and Integrated Payment Services Limited (IPSL).
Kamal Budhabhatti
Kamal is the founder and CEO of Craft Silicon, a provider of software solutions to financial and insurance institutions in more than forty countries.
The BBC and Forbes have both compared the soft-spoken software guru with Microsoft's billionaire founder Bill Gates. He is also the founder of Little Cab, a cab-hailing platform in Kenya.
John Waibochi
Waibochi is the founder and CEO of Virtual City Group. The firm, which has been in existence for more than a decade, has won numerous awards and millions in cash prizes, one of them being the 2010 Nokia Growth Economy Venture Challenge award, which came with a Ksh 121,750,000 ($1 million) cash prize.
The techie's first job was with a telecoms operator where he was involved in selling 'walkie-talkies'.
Anthony Wahome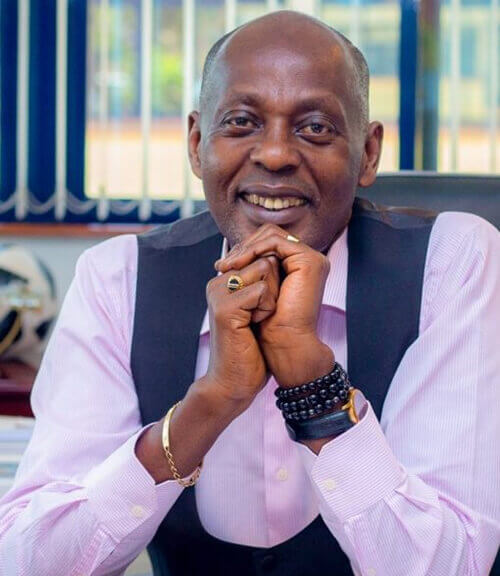 Wahome is the founder and CEO of the Linksoft Group of Companies, a telecommunications company that operates in construction, engineering and education.
The company currently has a pan-African footprint with seven companies under its umbrella. It operates in telecommunications, construction, engineering and education.
Dr. Bright Gameli Mawudor
Dr. Bright Gameli Mawudor is a cybersecurity expert, with a PhD in IT Convergence and Application Engineering with a concentration in Information Security from Pukyong National University, South Korea.
He is also the head of Managed Security Services and a cyber security Lecturer at Strathmore University. What's more, he is also a co-founder of AfricaHackOn, a premier technical computer security collective which brings together the individual talents of the best and brightest security professionals in the East Africa region.