Wavinya Ndeti is a seasoned politician who has worked in government for a long time in different capacities. Before her election as Governor for Machakos County, Wavinya served as the Chief Administrative Secretary (CAS) for Transport in the Outgoing govenment led by President Uhuru Kenyatta.
Other than being a politician, Wavinya Ndeti is an established farmer who has invested millions of shillings in her Machakos farm. Through a series of social media posts, the Machakos Governor has portrayed her love for different types of farming activities that earn her hundreds of thousands every season.
The farm has a variety of crops including bananas, beans, maize, fruits, cabbage, tomatoes, onions, peas among others. She also rears different types of animals like dairy and meat cows.
DON'T MISS: Stay informed with the latest news and interact with us on Instagram.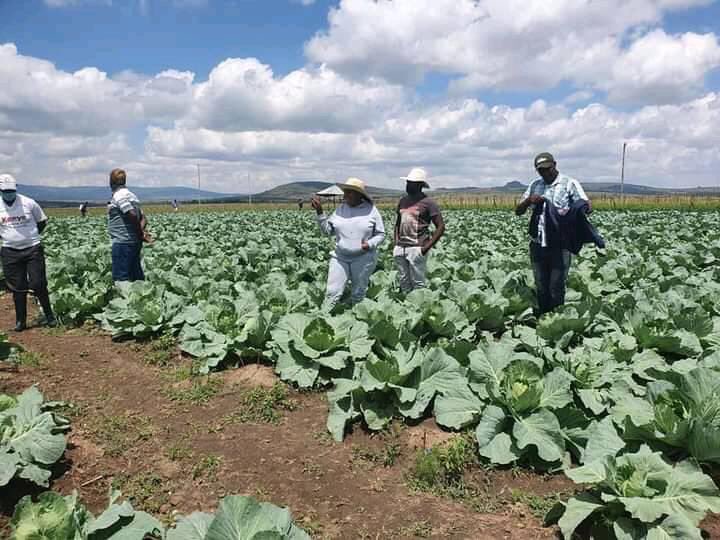 Considering that Machakos is an area that receives low amount of rainfall, the Governor had to use other methods to water her crops and feed her animals. For this reason, she adopted drip irrigation in her farming venture.
Irrigation is the process of watering the crops in a controlled manner instead of fully depending on rainfall which is low as in the case of the Ukambani region. Although irrigation equipment is expensive to acquire, Wavinya has been able to successfully maintain the equipment while providing her plants with the required amounts of water. In fact, the entire Wavinya farm is under irrigation.
In a past interview with a local media house, Wavinya disclosed that her passion for farming is derived from her father who also keeps large herds of cattle. The passion and drive running down in her family line, has catapulted her to earn from farming as a side hustle.
During her free time, she spends time supervising all operations on the farm and doing inspections. She also inspires and markets products for budding farmers.
JOIN US: Stay informed with the latest Kenyan news and join the conversation on Telegram.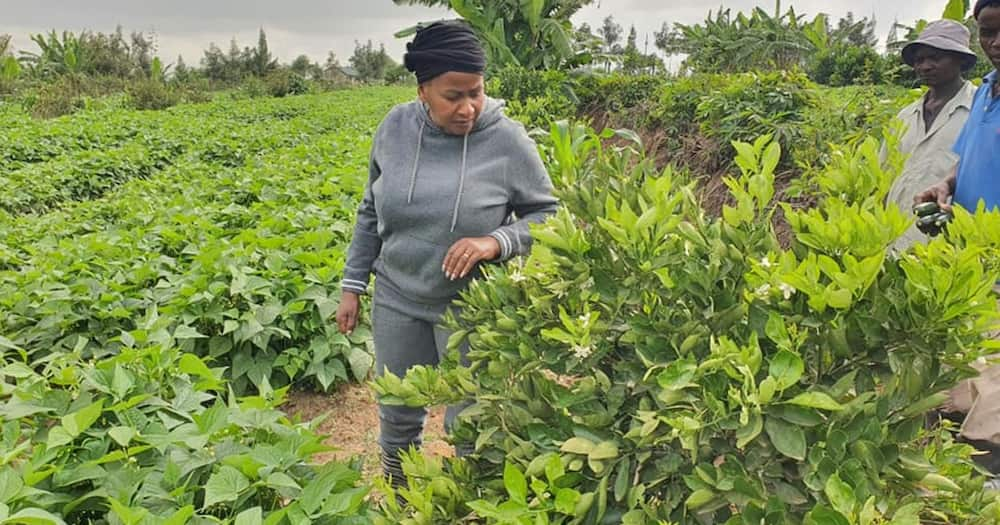 She has been very vocal about monetizing farming activities especially in semi-arid areas and areas that receive little amounts of rainfall like in Ukambani.
In her argument, farming is the only solution to handle hunger in the country. "Investments in Agriculture are the best solution against hunger and poverty and they have made life better for billions of people," she stated in the interview.