In the last two years, more than half of Safaricom's top executives have quit the telco, allowing CEO Peter Ndegwa to build his own team.
Eight executives occupying the 11 C-suite seats at Safaricom have left during the period under review for roles outside the firm. This has allowed the firm to tap new skills in Kenya's evolving telecoms market and shape the management in line with Mr Ndegwa's strategy that seeks to maintain Safaricom's profit trajectory.
Sylvia Mulinge
DON'T MISS: Stay informed with the latest news and interact with us on Instagram.
In June this year, Safaricom announced that its Chief Consumer Business Officer Sylvia Mulinge is set to leave the company on September, 2022.
Sylvia joined Safaricom in 2006 and has held various senior roles including General Manager Enterprise Business Unit and Director Consumer Business Unit. This is before assuming the role of Chief Customer Officer in 2018. In July 2021, she took up the role of Chief Consumer Business Officer.
Mulinge is heading to Uganda as the new chief executive starting September 1, 2022, following the exit of Wim Vanhelleputte.
Debra Mallowah
Before joining The Coca-Cola Company as Vice President of East and Central Africa Franchise covering 16 markets, Debra had worked for Safaricom as Chief Business Development Officer for two years.
During her tenure at Safaricom, she was instrumental in harnessing new business opportunities and leading innovation.
JOIN US: Stay informed with the latest Kenyan news and join the conversation on Telegram.
Joseph Ogutu
Joseph Ogutu retired in April this year as Safaricom's chief of special projects serving the telco for 17 years. Prior to his retirement, Ogutu also served as the acting chief business development officer.
He was part of the team that coordinated the company's bid for the second telecommunications license in Ethiopia.
Kris Senanu
Safaricom's former Chief Enterprise Business Officer Kris Senanu quit the company in May this year, barely a year after securing the job.
Before joining Safaricom, Senanu was Telkom Kenya's managing director of the Digital Service Delivery Unit. He has previouslyworked with Internet Solutions Kenya (Access Kenya). He also owns several businesses.
Rita Okuthe
Rita exited Safaricom in November 2020 following her appointment to chair the Kenya Pipeline Company.
She joined Safaricom as Head of Consumer Propositions in 2009, a position she served until 2015 when she was appointed to her current role.
Sateesh Kamath
Former Safaricom Chief Financial Officer Sateesh Kamath left the company in 2020 to join Vodafone Business in a similar capacity. He is also a member of the Vodafone Group Finance Leadership Team.
Sateesh joined Safaricom as CO and Executive Director on the Board back in August 2016.
Thibaud Rerolle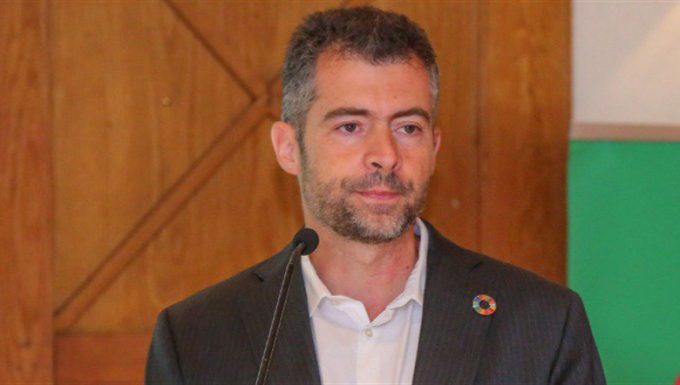 Safaricom's chief technology officer (CTO) Thibaud Rerolle left the telecom company at the end of July 2019 for Vodafone Turkey in a similar capacity.
Rerolle had been at the telco for seven and half years since December 2011 from France Telecom. He has over seventeen years experience in technical matters gained from France Telecom in Europe, South America, Africa and the Caribbean.
Steve Chege
Former Safaricom Chief Corporate Affairs Officer Steve Chege was appointed as Vodacom Group Chief External Affairs Officer in November last year.
His new role at Vodacom will include responsibility for Group Regulatory, External and Corporate Affairs, Public Policy, Communication Strategy, Media Relationships, Group Corporate Social Investment (CSI), and Sustainability.