Young Kenyan women have for a long time sought greener pastures abroad to escape the poverty back home.
Many of them seek housekeeping jobs in the Middle East, where some have decried of ill treatment and others have appreciated the fortunes that come with working there.
For Linet Omusula, working in Saudi Arabia has helped her achieve massive milestones. After a decade of working in Saudia Arabia, Omusula, who hails from Kakamega, is now a proud land owner and landlady.
DON'T MISS: Stay informed with the latest news and interact with us on Instagram.
She has been able to buy a parcel of land and build rental houses from her income accumulated over time while working in the Middle East country.
Here is her story as told by WoK.
Journey to success
Speaking in an interview with a local online news outlet, Linet explained the process to becoming a landlady, adding that her next project is building her own house.
"I started with six rooms, the ones painted green and orange, which I built in 2020. Then the other one I started last year in June and completed this year September. I hear people say that the money from Saudi is 'cursed' but I really disagree with that statement. With prayers, commitment and discipline one can achieve. Saudi has made a proud person. It has removed me from grass to grace," she said.
Saving discipline
Speaking on her secret to success, Linet noted that she managed to build the rentals through discipline and saving. Even though the income from her Saudi job has helped her build wealth and acquire assets, she admitted that it has not been smooth sailing.
So how does she deal with the challenges? Omusula noted that she ignores insults hurled at her and always fixed her eyes on the goal.
JOIN US: Stay informed with the latest Kenyan news and join the conversation on Telegram.
"I work in a family of 10, and the challenges are too much, but I thank God because he has helped me overcome them. The house is actually big, and I clean it, cook, iron and do many other house chores. Sometimes, I am insulted but I ignore because I know I have a bigger goal. It is possible for a house help to achieve anything in this life. People have achieved their goals through this job," she said.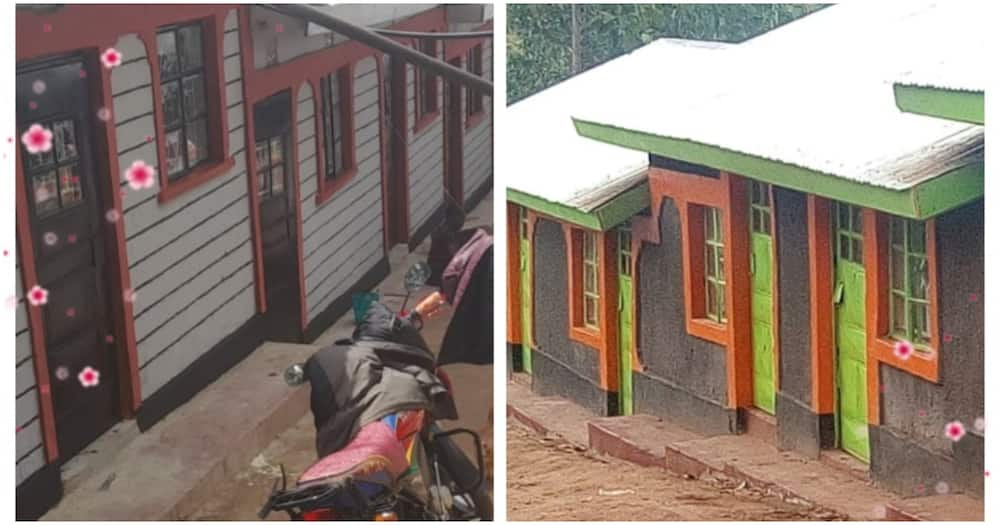 Responding to the question of whether she prefers working in Saudi Arabia or back home, Linet disclosed that she prefers working overseas.