Murang'a County has produced a number of wealthy businessmen and billionaire investors at the Nairobi Securities Exchange (NSE). 2019 statistics indicated that the top five NSE investors are from Murang'a who command shares of at least Ksh. 50 billion.
Murang'a County has the perfect conditions for farming, with residents embracing planting of wattle trees, coffee, tea, avocados among other cash crops.
A group of Murang'a businessmen from Rwathia in Kangema, Murang'a county made a fortune from buying property in Nairobi. Note that this was the period before independence, a testament of Murang'a rich history of business.
DON'T MISS: Stay informed with the latest news and interact with us on Instagram.
WoK has listed the billionaires from Murang'a.
James Mwangi – CEO Equity Group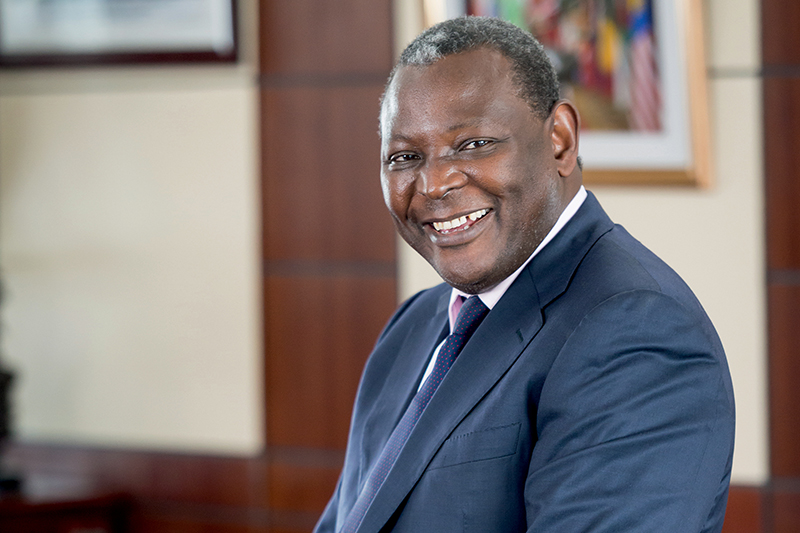 James Mwangi is one of the most revered banking masters in the country. His declared stake in Equity Bank is worth Ksh 5 billion and another Ksh 650 million in Britam, and many more shares in the stock market. His total combined business interests are worth billions of shillings.
He is one of the Rwathia village generation that took over from their fathers. He has steered Equity Bank to operating in more than 5 countries in the region.
With more than 10 million customers in the six African countries, Equity Bank is the largest commercial bank in Africa by customer numbers.
Jimnah Mbaru
JOIN US: Stay informed with the latest Kenyan news and join the conversation on Telegram.
Jimnah Mbaru is another son of Rwathia village. His stake in Britam is worth Ksh 1 billion. Mbaru is a veteran of the stock market and therefore owns many more stakes in different companies.
He is currently the Nairobi Head of Dyer and Blair Investment Bank.
Read Also: Jimnah Mbaru: The Murang'a Billionaire Behind Dyer & Blair Bank
John Kibunga Kimani
John Kibunga Kimani is one of the most elusive billionaires. He currently owns 30 per cent of Kakuzi Limited, an agricultural products company located in the outskirts of Nairobi. His stake means that the monetary worth in the company is Ksh 1.7 billion. His other declared stake is in Nation Media Group estimated to be worth Ksh 400 million. He is reported to have more investments in the stock exchange.
Benson Wairegi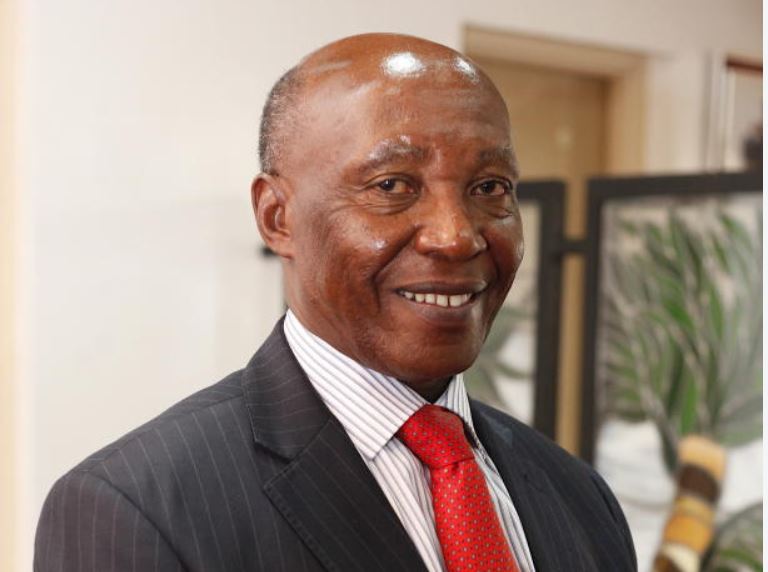 Benson Wairegi is the former Managing Director of Britam also from Rwathia village in Murang'a County. His stake in Britam is worth about Ksh 900 million. He has other interests at the stock market in companies like Equity Bank and Housing Finance among others.
Read Also: The Eight Murang'a County Billionaires Who Transformed Nairobi
SK Macharia
Media Mogul SK Macharia was born in Ndakaini Village, Murang'a County. He is the founder and Chairman of Royal Media Services, the largest private radio and television network in Eastern Africa. He has numerous business interest in different areas such as agriculture, real estate, transport and banking. He is reportedly worth about Ksh. 40 billion.
Dr. Peter Munga
Dr. Munga is the immediate past group chair of the Equity Bank Group, the largest bank holding company in Africa.
He is the founder of the Equity Bank and his stake in the bank is estimated to be worth over a billion shillings. He has other interests in Britam and other firms worth billions of shillings.