The history of women in the legal profession is a vantage point from which to view the progress of women in society, both in Kenya and worldwide. The legal profession is one of the most powerful, well remunerated, and respected in the world.
For this reason, women's progress in the law is both a standard bearer and an emblem of progress in many cultures. The study and execution of law and justice plays a foundational role in a democracy and is often a stepping stone to higher levels of leadership in business and public life.
In this article, WoK lists a number of women who are pioneers in this field, their educational background and the secondary schools that molded them to become the women they are today.
Read Also: 9 Prominent Kenyan Women Who Dazzle In Kitenge Outfits
Martha Karua
Martha Karua is a seasoned politician and Lawyer. She attended Mugumo primary school, Kabare Girls Boarding School, St Michael's boarding school Kerugoya. She later joined Kiburia Girls Secondary School, Ngiriambu Girl's secondary school, and Karoti Girl's secondary schools where she passed her East African School Certificate at Karoti Girls High School in Kirinyaga County. She then attended Nairobi Girl's secondary school for her A levels and later studied law at the University of Nairobi from 1977 to 1980.
Millie Odhiambo
Outspoken Mbita MP Millie Odhiambo attended Homa Bay Primary School, St. Francis Girls Secondary School and Limuru Girls High School before she attended the University of Nairobi in 1986, where she graduated in 1990 with a Bachelor of Laws degree. She later went for further studies in the United States, Sweden and Italy.
Raychelle Omamo
Ambassador Raychelle Omamo is the current Cabinet Secretary for Foreign Affairs in Kenya. Unknown to some, Omamo is also a Lawyer. She is currently the Vice-President of the East African Law Society and the Director of Mo-Consultancy Limited. Omamo studied law at the University of Kent at Canterbury, UK and the Kenya School of Law. She is a Senior Counsel and an Advocate of the High Court for 27 years.
Chief Justice Martha Koome
CJ Martha Koome went to Mugoiri Girls High School in Murang'a County, after which she qualified to pursue a Bachelor of Laws Degree at the University of Nairobi and an LL.M in Public International Law from the University of London. After graduating from University of Nairobi in 1986, Koome enrolled at Kenya School of Law the following year. She completed her Master's degree (LL.M) in Public International Law at the University of London in 2010.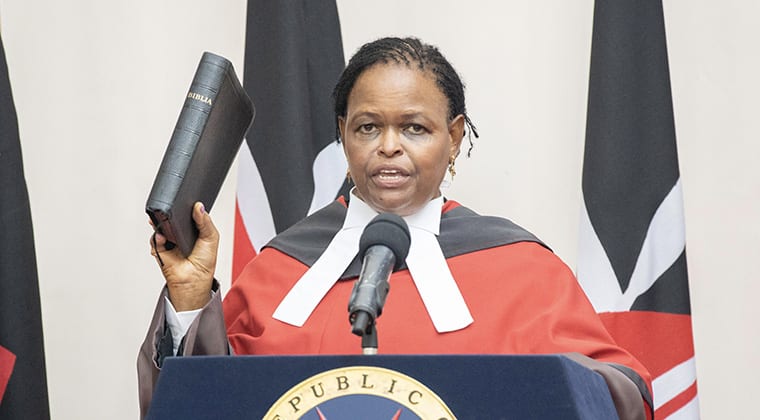 Dr. Nancy Baraza
Dr. Nancy Baraza attended Lugulu Girls High School in Bungoma County. She was the first Deputy Chief Justice of Kenya and a member of Kenya's first supreme court after the promulgation of the 2010 Constitution. In 2016 she earned Doctor of Laws PhD from the University of Nairobi, where she is also a senior lecturer and Chairperson of the department of Public law, at the School of Law.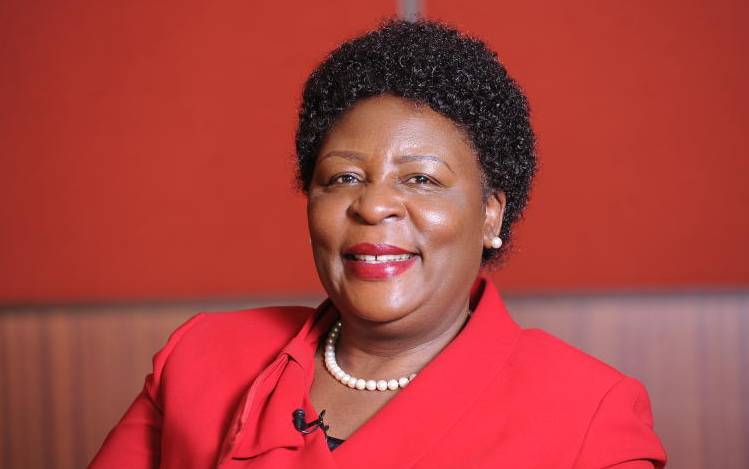 Susan Kihika
Susan Kihika is the current Senator of Nakuru County. She attended Busara Forest View Academy in Nyahururu and Bishop Gatimu Ngandu Girls' High School in Nyeri. She then migrated to the United States around 1992, for further education.
She was admitted to the University of North Texas, graduating with a Bachelor of Arts in Political Science. In 2006, she graduated with a Juris Doctor degree from the Law School of Southern Methodist University, in Dallas, Texas.
She is currently eyeing the Governor position in Nakuru County.
Alice Wahome
Wahome is currently the MP for Kandara Constituency, Murang'a County. She attended Karumu primary school and Siakago High School for her secondary studies. She later attended the University of Nairobi, where she earned a Bachelor of Laws degree in law. She then later earned a post-graduate diploma in law from the Kenya School of Law.
Justice Njoki Ndung'u
Justice Njoki attended the Kenya High School for her Secondary education. After Kenya High School she attended the Valley Secretarial College in Nairobi to do her secretarial course.
She later joined the University of Nairobi to pursue a career in Law. She holds a Masters of Law (LL.M) in human Rights and Civil Liberties from the University of Leicester in England. She is now a Judge of the Supreme Court of Kenya.
Patricia Mbote
Dr. Patricia Kameri Mbote's early education began at Mugoiri Primary School in Murang'a County. She was later transferred to a boarding school at St. Michael's Primary School in Kirinyaga County for her upper primary studies and sat the CPE examinations in 1976. She later proceeded to Loreto High School, Limuru in Kiambu County for her O and A level studies, completing them in 1982. In 1984, she began her L.L.B undergraduate studies at the then Faculty of Law, University of Nairobi. She later obtained a Master's Degree in Juridical Sciences (JSM) in 1996 and earned a Doctorate Degree from Stanford University in 1999 specializing in property rights and environmental law.
She was among the applicants interviewed to fill the Chief Justice position.
Judy Thongori
Judy Thongori is a women's rights activist and she successfully sued the Kenyan government for not delivering 30% representation for women. She attended the Kahuhia Girlls' High School in Murang'a County.
She later graduated from the law school at the University of Nairobi and began a job at the Attorney general's office. She left there to join Lee Muthoga and Associates where she felt purposed. She later on began her private practice and a reputation as an advocate in company law.