When it comes to the world of beauty, there are some exceptional makeup artists in Kenya. These professional make up artists focus on different areas including bridal makeup, photoshoots, TV, print, editorial and wedding parties.
Most of them also have YouTube Channels where they show off their craft. They have all fine-tuned their craft and have worked with some of the biggest names in the country and beyond.
Here are some of the most sought-after make-up artists in the country as compiled by WoK.
DON'T MISS: Stay informed with the latest news and interact with us on Instagram.
Dennis Karuri
Dennis Karuri started out as a model and in the process he developed an interest to become a makeup artist. Armed with a few tools, the controversial figure would accept whatever money the clients would offer him.
With time, he perfected the skill of doing make up and was able to upgrade his makeup kit with much more high quality products. From that moment onwards, he set his rate card and would not compromise on the price. He has worked with high profile celebrities in Kenya and beyond. He also has a YouTube Channel where he showcases his craft.
Joanna Kinuthia
Joanna Kinuthia quickly became a sweetheart to many ever since she started her YouTube channel. Many people got to know her via her channel, doing makeup tutorials.
Although she does not really do make-up artistry as a career, she is more of a beauty enthusiast. She is one of the youngest entrepreneurs in the country, as she launched her cosmetic line, Joanna K Cosmetics.
JOIN US: Stay informed with the latest Kenyan news and join the conversation on Telegram.
Linda Jenna
With barely three years into the world of make-up, Linda is a self taught make-up stylist. After falling in love with the craft of make up artistry, she learned the ropes by following tutorials on YouTube. She got the opportunity of working with video director Nezzoh Montana thereafter, and has continued to work with celebrities, including Presidential Aspirant Raila Odinga.
Wacuka Thimba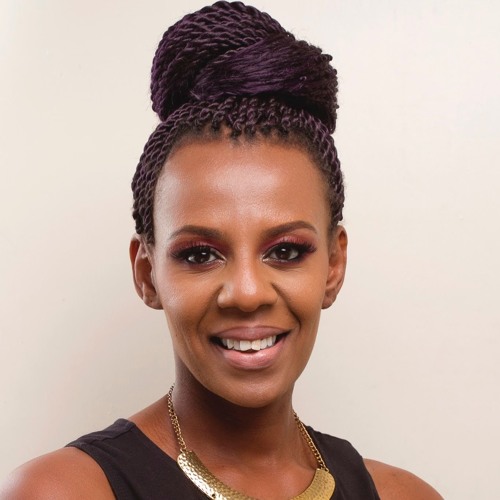 Wacuka works closely with Drum and True Love Magazine and also does a lot of bridal/ wedding make-up. Her work has been showcased in both magazines. She has worked with high-profile clientelle, and is well-known for her subtle make-up looks.
Steve Koby
Steve is one of the well-known male make-up artists in Kenya. He has worked with several celebrities like Kaz, Sheila Mwanyigha, Wahu, Pinky, Wyre, just to name but a few. His work has been showcased before in Samantha Bridal, Wahu's Rexona ad in Turkey, Fashion High Tea, Mashariki Mix, among others.
Ruth Kinuthia
Ruth Kinuthia is a lawyer by profession but decided her passion for make-up. She is also a former Miss Kenya. She is currently the head make-up artist at Make-up by Ruthie and she won the Make-up Artist of the Year (2016) at the Annual Kenya Fashion Awards.
Muthoni Njoba
Muthoni is one of the most accomplished make-up artists in Kenya. In November 2013 after three years of working as a self-taught freelance makeup artist, she attended makeup school at the prestigious Academy of Freelance Makeup in Soho, London, where she secured a Certificate in Freelance Makeup.
She was also the first Kenyan makeup artist to be assigned as the Lead Brand Ambassador of an International cosmetic brand L'Oreal and Maybelline New York Kenya.
Phoina Tosha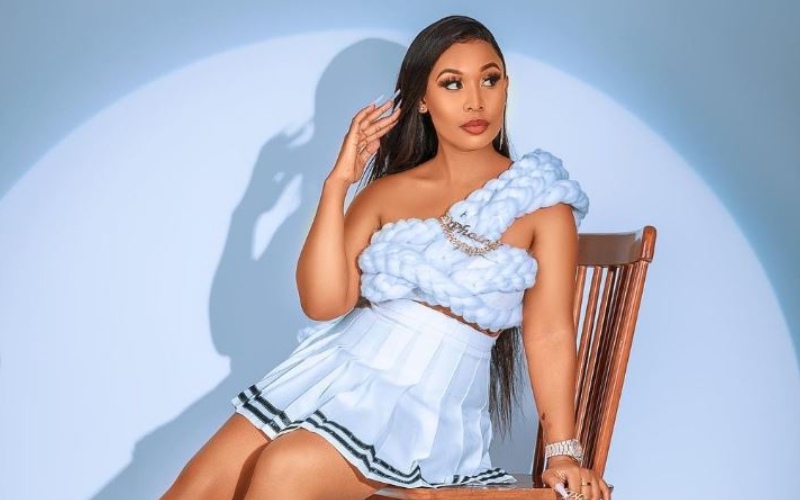 Phoina Tosha is a professional makeup artist who specializes in bridal makeup and celebrity styling. She is also a YouTuber, a tutor at her beauty school, and an entrepreneur, with her own make-up line.