The Hydeout Riviera is a three star hotel located along the Kisumu Bondo road at Reru Junction.
The hotel has a restaurant, accommodation, meeting and conference facilities, fitness center, rooftop swimming pool and event hosting grounds.
The hotel also has pocket-friendly packages and prices for customers, and a 24-hour front desk, room service and currency exchange for guests.
A Standard Double Room for one night hosting two adults goes for Ksh. 5,800 a night, while a Deluxe Room with a queen size bed starts from Ksh. 8,000.
All rooms come with air conditioning, a flat-screen TV with satellite channels, an electric tea pot, a shower, slippers and a desk. The resort provides some accommodations that have a balcony and lake view, and the rooms have a private bathroom and a closet. At The Hydeout Riviera rooms include bed linen and towels.
Kisumu Municipal Market is 16.1 km from The Hydeout Riviera, while the Milimani Shopping Centre is only 16.1 km from the property.
The Hotel is strategically located, being only 12 km from the Kisumu International Airport and 89 km from the Eldoret Airport. The Hotel also offers a paid airport shuttle service.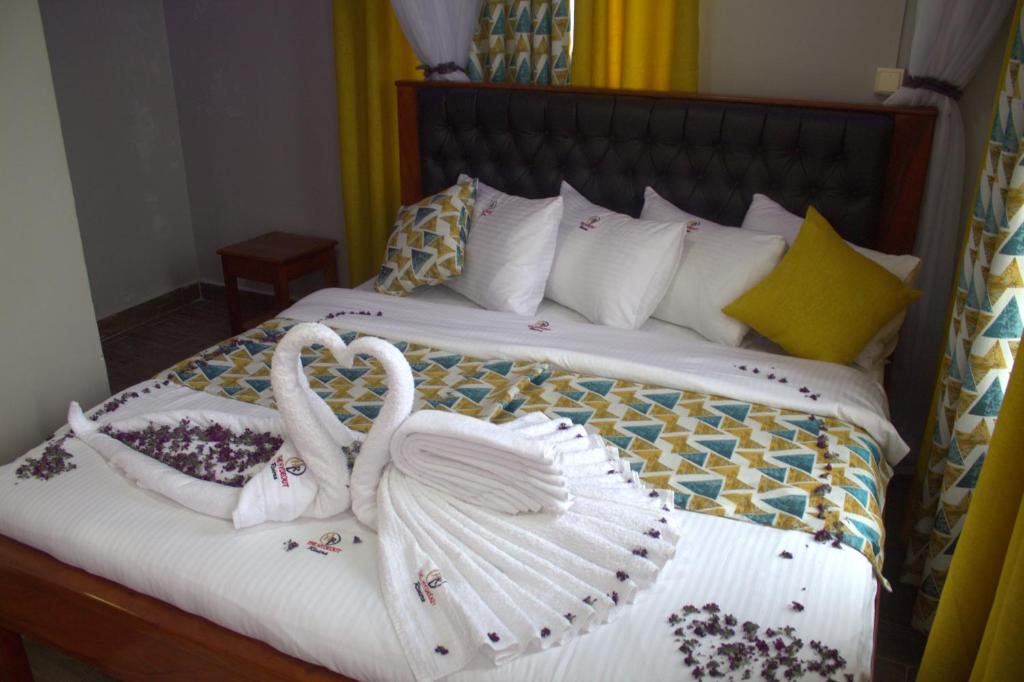 Perhaps its most unique selling point, the hotel offers a Farm Stay Experience, with rooms located within a farm with dairy cows and organically grown vegetables and fruits.
The hotel is owned by Michael Auka Ajwang, a junior procurement officer at the Nairobi City County earning a salary of Kshs21,000, according to the Standard.
His spouse, Risper Achieng Ojigo is said to be the other director of the hotel.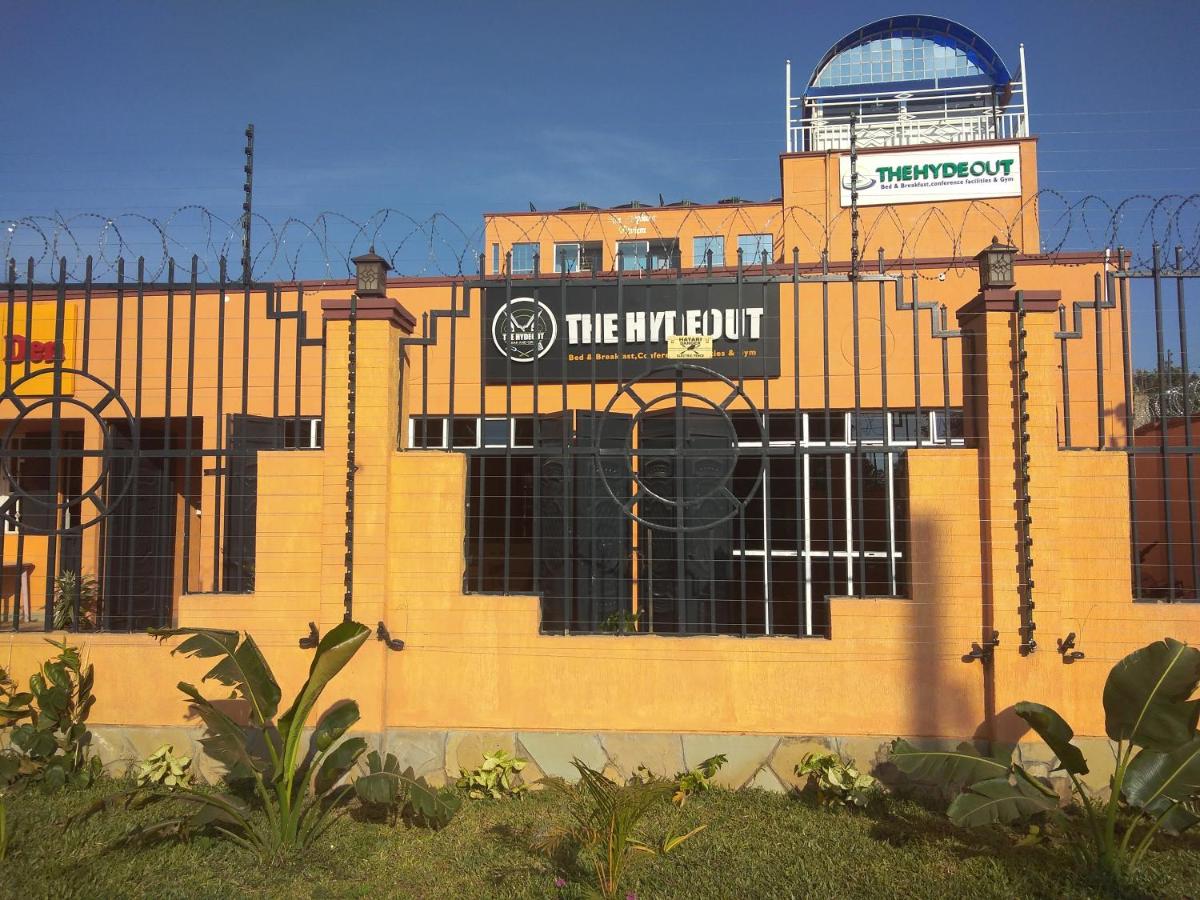 Corruption allegations
The Hotel's owner, Michael Ajwang, has been on the spotlight recently after the Ethics and Anti-Corruption Commission (EACC) accused him of corruption.
In a court case filed by the EACC, Ajwang is accused of corruption, with EACC arguing that they suspect that Ajwang's assets are proceeds of corruption. The EACC further requested for freezing of all hi assets for a period of six months to allow for the conclusion of their investigations into the matter.
According to court documents, Ajwang currently earns a salary of Ksh 21,000. Between January 2014 to June 2022, he earned a net salary amounting to Ksh 2.1 million.
"He (Michael Ajwang) earns an average net monthly salary of Ksh 21,000. In the period under investigation (January 2014 to June 2022), he earned a net salary amounting to Ksh 2,122,232.56. Preliminary investigations established that Michael has been receiving monies suspected to be bribes from entities awarded tenders by Nairobi City County," the EACC said in their suit documents.
EACC further argues that there is a huge discrepancy between the profiled assets and his known legitimate sources of income. Some of the assets have been traced to his spouse and his associate companies, The Hydeout and the Hoho Farm.
Frozen assets
Following the allegations by EACC, the High court has frozen land, 11 cars and 3 motorcycles belonging to Michael, who is suspected to have benefited in Ksh 40 million bribes from entities awarded tenders by the Nairobi county. The lands are situated in Siaya, Kisumu and Utawala, Nairobi.
Justice Daniel Ogembo also issued the preservation orders after the antigraft agency argued that Michael Auka Ajwang had been using his hotel, the Hydeout Riviera, to conceal proceeds of corruption.