Women have over time occupied powerful positions in different sectors including corporate, education, engineering, medicine and the list goes on. They have broken the glass ceiling and have made a name for themselves as powerful members of the corporate space.
WoK has Listed some of the women in their thirties, who are at the helm of some of the best performing companies in their field.
Arnolda Shiundu, 34 – Head of Sustainability & Community Engagement, Kenya Breweries Limited
As the Head of Sustainability and Community Engagement at Kenya Breweries Limited (KBL), Arnolda develops, champions, and manages KBL's sustainability strategy, policies, and programmes.
She has worked in many organisations including The Koffi Annan Foundation, Mo Ibrahim Foundation, Alliance for a Green Revolution in Africa (Agra), Kenya Maritime Authority, Africa Progress Panel (APP), and the Kenya Red Cross Society.
She is a graduate of Georgetown University, Washington DC, and holds a Bachelor of Arts in Communications from Concordia University, Minnesota.
Lorna Rutto, 38- Founder, Ecopost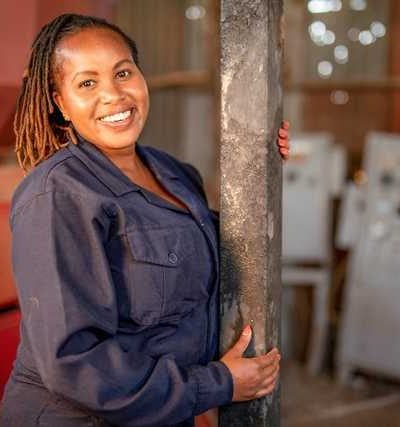 Lorna is a World Economic Forum young global leader and the founder of EcoPost. Through her initiative to conserve the environment, create jobs, and uplift communities, Lorna has received multiple local and international awards and recognitions, among them the Safaricom, Youth Entrepreneurship Facility.
Founded in 2009, EcoPost manufactures posts for road signage, fencing, furniture, building, and construction support beams by recycling plastic waste.
Consequently, Ecopost has withdrawn more than 13 million kilogrammes of plastic waste from the environment since it was established.
Yukabeth Kidenda, 31 – Co-Founder & CEO, Tech For Kenya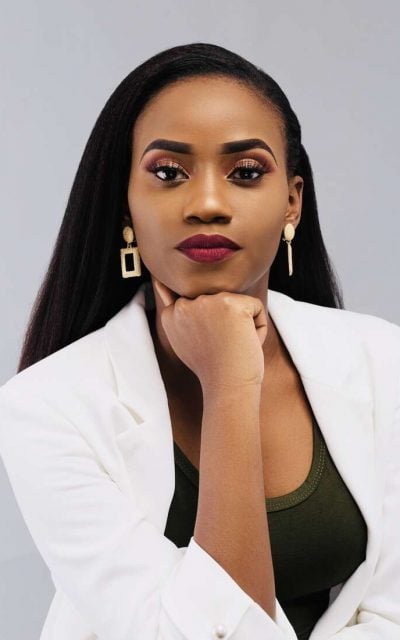 Yukabeth built on her passion for education and co-founded Teach For Kenya, an organisation that champions quality education for children.
The Strathmore University graduate is the CEO of the social enterprise. Before starting Teach For Kenya, Yukabeth was a leadership facilitator at ALX, an initiative of the African Leadership Group that empowers new college graduates with real-world experience and skills links them to a network of employers and innovative problem-solvers.
She has also worked at Microsoft as a skills programme manager, where she led adoption of the organisation's tools, curriculum, and certifications in over six countries in Africa.
Beatrice Gachenge, 37 – Head of Communications, Novartis sub-Saharan Africa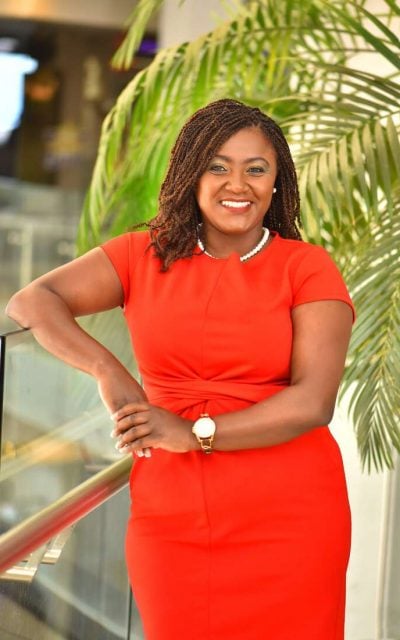 As the head of communications at Novartis sub-Saharan Africa in charge of 46 countries, Beatrice is the youngest member of the company's senior leadership.
She has an MBA from United States International University Africa and a post-graduate diploma from the Chartered Institute of Marketing (UK).
Before Novartis, she managed McKinsey's External Relations for Africa. She was also IBM's Communication Leader for East and West Africa, and Deloitte East Africa's Marketing and Communication Manager.
She has been nominated to be a global committee member of the Pan-African and Caribbean Associates at Novartis, representing Africa.
Faith Nkatha Gitonga, 38 – Country Director, Cellulant
Faith began her career at Sidian Bank where she worked as the Director for Strategy, Monitoring, and Transformation.
After Sidian, she took another assignment at Oracle Corporation where she was charged with leading their digital transformation efforts with an eye for the lucrative public sector contracts.
Now as Cellulant Country Manager, she is charged with steering the regional financial technology (fintech) and payments company in the next phase of its growth.
Catherine Chepkong'a, 31 – Financial Controller East African Markets Cluster, British American Tobacco (BAT)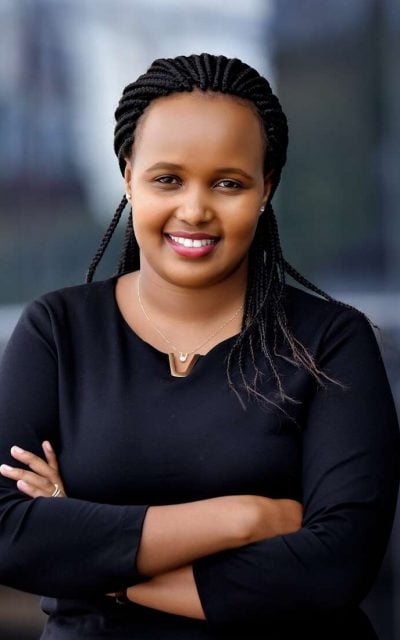 Catherine has more to her name than sifting through financial accounts, internal controls, budgets, audits, and taxes for 15 British American Tobacco markets. The 31-year-old loves being outdoors, and gardening which complements the bookish side that has meteored her career.
The first accountancy and finance class at Strathmore University sparked her interest leading her to her success at a very young age.
At just 26, Catherine became the third locally trained chartered accountant in Kenya with the Institute of Chartered Accountants in England and Wales.
Wanji Ng'ang'a, 35 – Regional Lead East Africa, Shell Foundation
Wanji has been in the clean energy race for a decade.
As one of the pioneers in the sector, she has worked in different off-grid energy companies, championing for eradication of kerosene lamps in rural communities through the manufacturing of clean energy products.
Her energy career started at Greenlight Planet in 2012, where she. was tasked with growing the firm's market in Latin America and the Pacifics as the global partnerships advisor.
She then transitioned to focus on East and Southern Africa and to set up distribution operations in six countries. Five years later, she joined BioLite.
The United States International University alumnus has also worked at the Global Off-Grid Lighting Association, an association with over 200 members. Here she was tasked with courting capital investors into the clean energy sector.
After nine months, she joined Shell Foundation as East Africa regional manager working in the field of energy and mobility with a particular interest in solar irrigation and e-mobility.
Anne Nyaga, 36 – CAS Ministry Of Agriculture, Livestock, Fisheries & Cooperatives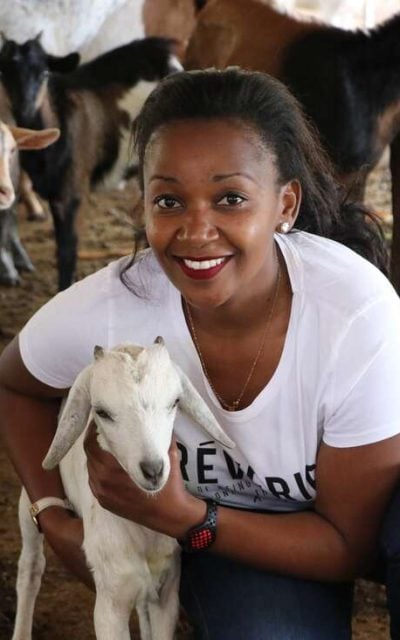 Anne is an expert in agricultural policy and farming. In January 2021, she was appointed by President Uhuru Kenyatta as the Chief Administrative Secretary for Cooperatives in the Ministry of Agriculture.
Before that, she was working in Embu county in charge of Agriculture and had tried her hand in growing French beans, watermelons, tomatoes, cassava, avocados, and seedless lemons, and kept goats for breeding.
The Bachelor of Science graduate also serves on the board of the Global 4H/K and Miraa Taskforce Implementation Committee.