Growing up with both parents is something that every child deserves. Fathers, in particular, are vital in every child's development. There are tremendous advantages that are afforded to children who have active, involved fathers during childhood and adolescence.
However, due to various reasons, not every child is lucky enough to grow up in a complete family, where both parents are actively involved in their upbringing. This, however, does not mean that these children cannot grow up to make a name for themselves and become useful people in the society.
Below is a list of prominent Kenyan personalities who defied the odds and became successful even without the presence of their fathers in their lives. WoK has listed some of these prominent personalities.
Bensoul
Bensoul, whose real name is Benson Mutua Muia, is one of the most popular musicians in Kenya. He is signed to Sauti Sol's record company, Sol Generation. He first broke out when Sauti Sol featured him and other new artistes on their song, "Extravaganza".
Last year, Bensoul spoke about his father and how he left the family because they refused to convert to Islam during the fourth episode of the Sol Family docu-series.
Ben, who also lived in a slum with his mother and sister Lucy, said that he was raised by a single mother after his father left them.
"I was born and raised in Embu. I grew up in a slum called Dallas. I've been raised by a single mum, babangu alitutoka," said Bensoul.
However, we can all agree that despite those early childhood challenges, he turned out very well, becoming one of the most sought-after musicians in the country.
Read Also: Bensoul Biography, Real Name, Age, Education, Background, Music Career & Awards
Dr. James Mwangi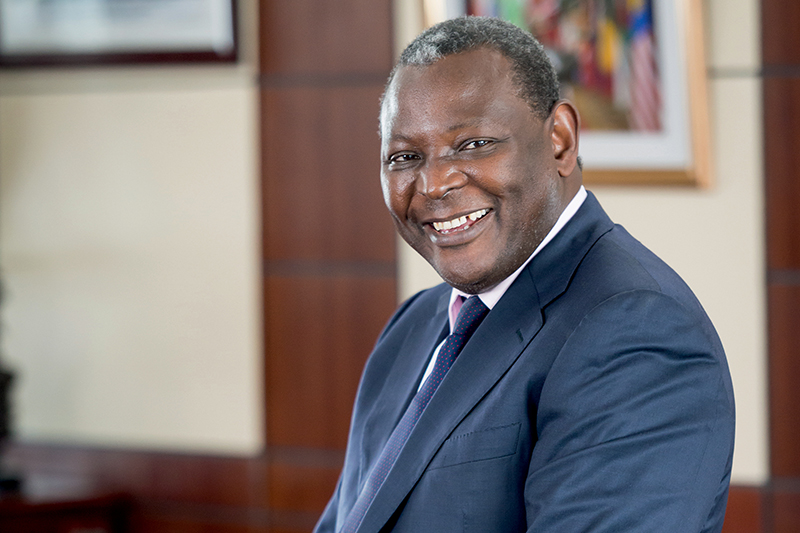 Dr. James Mwangi runs one of the biggest banks in the region, the Equity Bank Group. The Equity Bank CEO was brought up in Kangema, Murang'a county, and lost his father at a tender age. He was thus brought up by his mother, Grace Wairimu Mwangi, who is now deceased.
With him at the helm of Equity for about three decades now, the bank has grown in leaps and bounds and even expanded to other countries like the Democratic Republic of Congo (DRC).
Peter Nduati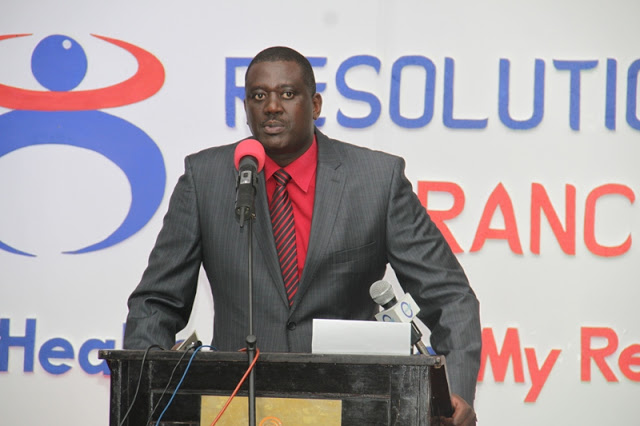 Nduati is the founder of the fallen insurance giant, Resolution Insurance. The self-proclaimed 'eclectic entrepreneur with diverse interests' grew up without a father. He and his siblings were raised by a single mother in a family of six.
Nduati has over the years accumulated his wealth after making his first million at the age of 24. Financially, Nduati has also faced rough times and has had his property auctioned twice. The renowned economist also has interests in entertainment and sports investments.
Uhuru Kenyatta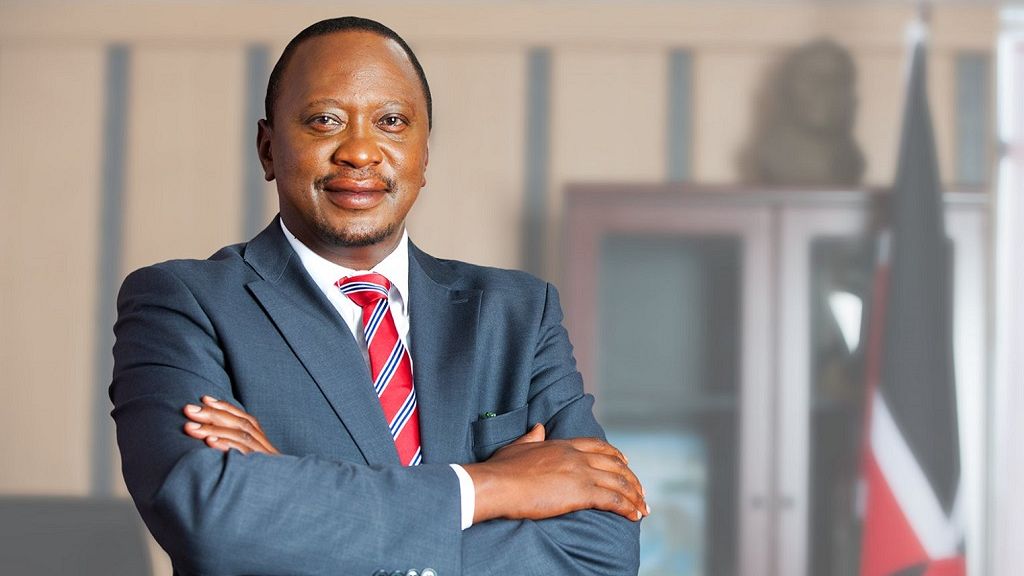 Kenya's fourth President, Uhuru Kenyatta, was only fifteen years old when his father died in October 1978. Uhuru was brought up by his mother, Mama Ngina Kenyatta, but had a lot of uncles to look up to during his childhood, teenage and adult life.
George Kinoti
George Kinoti is a decorated officer and Kenya's Director of Criminal Investigations (DCI). Prior to his appointment as DCI, Kinoti worked as a National Police Spokesperson and was also a renowned crime buster in Kisumu, Busia, Isebania and Migori. Kinoti was raised in a single parent family in Meru, by his mother.
Read Also: George Kinoti Biography, Age, Background, Education, Career, Family & Awards
Bishop Margaret Wanjiru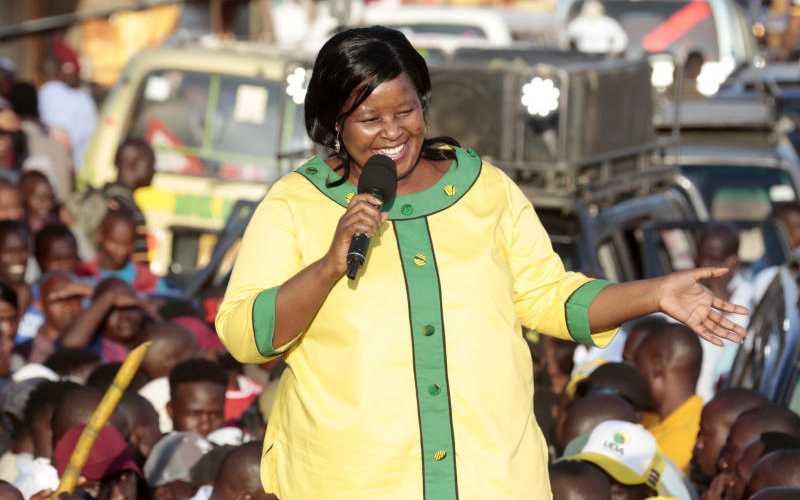 Bishop Margaret Wanjiru embodies a strong, hardworking woman. She was brought up by her mother, in her father's absence, and had to learn how to fend for herself when she was still very young. Initially, she hawked earrings and also worked as a toilet cleaner.
She is the founder of Jesus is Alive Ministries and a seasoned politician. She has served as the MP for Starehe constituency, but lost her bid for the Nairobi county senatorial race.
Kiambaa MP John Njuguna Wanjiku (Kawanjiku)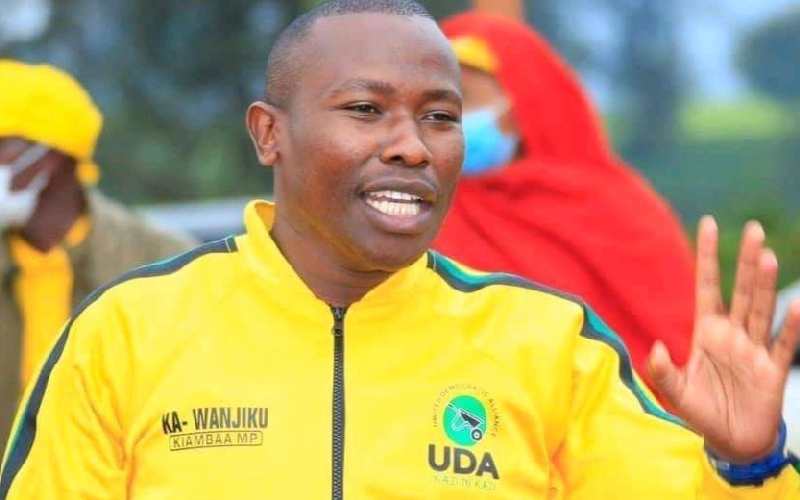 Njuguna Wanjiku surprised many when he clinched the Kiambaa parliamentary seat in a hot battle against a more seasoned politician. However, his narrow victory was a big sign that DP Ruto's UDA party was after dethroning Jubilee in the Mount Kenya region.
Read Also: John Njuguna Wanjiku Biography, Age, Background, Career and Alleged Kidnapping
The father of two grew up without a father, and was raised by a single mother. Unfortunately, the mother passed on in 2010 and Njuguna had to depend on himself in paying school fees and meeting various daily needs. The youthful MP told TV 47 in a past interview that he once sold chicken intestines before venturing into importing spare parts.