Johnson Arthur Sakaja is now the Nairobi County Governor. He was sworn in as Nairobi Governor on August 25th, in a colorful ceremony attended by various dignitaries including President-elect Dr. William Ruto at the Kenyatta International Conference Centre (KICC).
Guests at the ceremony were also treated to an electric performance by Kenyan rapper Nyashinski, who was accompanied by his wife, Zia Bett.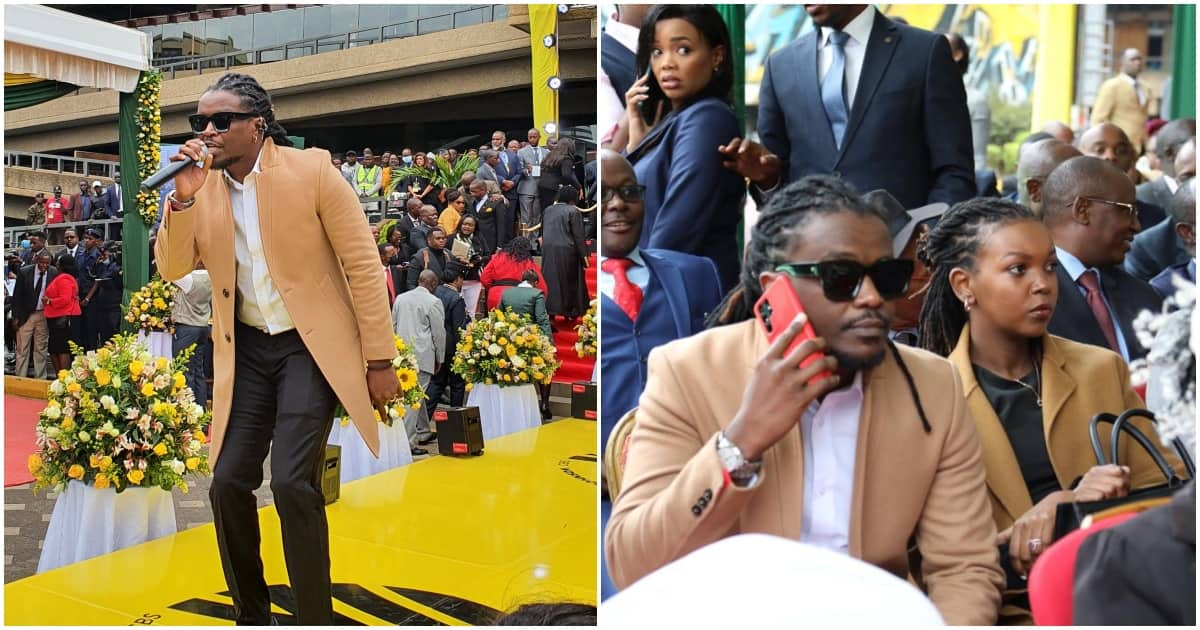 DON'T MISS: Stay informed with the latest news and interact with us on Instagram.
Sakaja's Family
Governor Sakaja was accompanied by his wife Beatrice, two sons John Basil Sakaja and Tangai Sakaja and daughter. Since his stance as Nairobi Senator, Sakaja has managed to keep his private life under wraps. Little is known about his wife Beatrice, who is the mother of his two sons. At the ceremony, Beatrice looked splendid in her yellow knee-length outfit.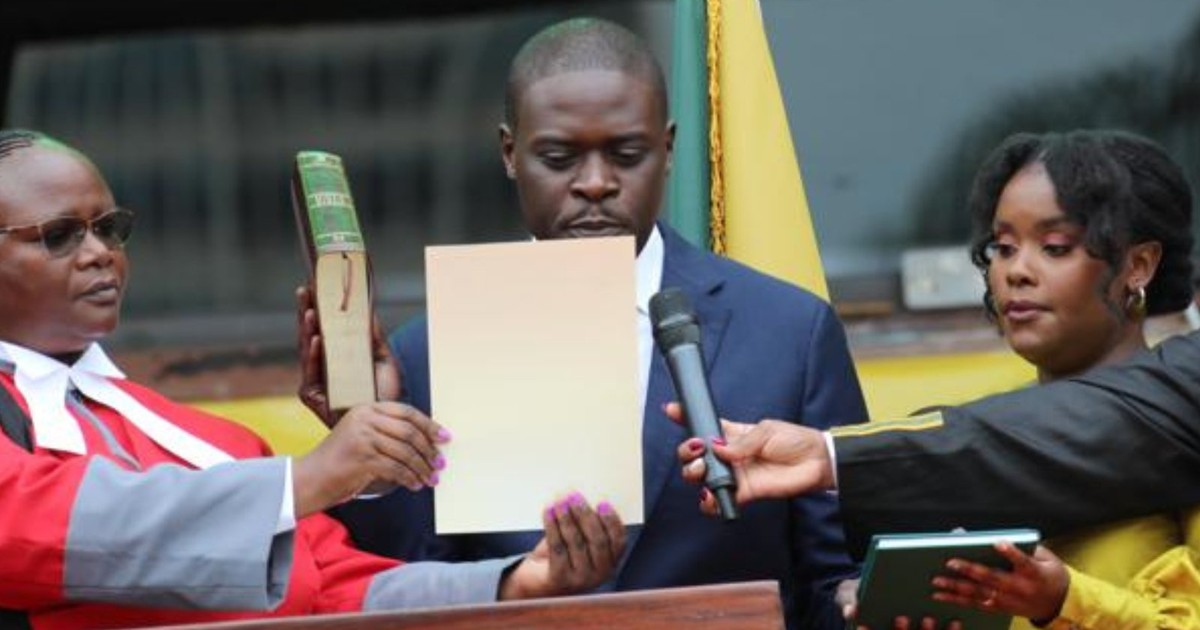 The 37-year-old leader's sons dazzled in sharp grey suits and his daughter in a pink sweater and adorable pink dress. They walked with him on the red carpet amid claps from the audience and took pictures while walking to their respective seats.
According to an article on NairobiNews, Sakaja's daughter was born to another woman, Angie Mbuthia, who also, interestingly, attended the swearing-in ceremony. According to her bio on LinkedIn, Mbuthia is lawyer profession.
JOIN US: Stay informed with the latest Kenyan news and join the conversation on Telegram.
Sakaja's daughter, cheekily stole the show at the swearing-in ceremony as she was filmed playing in the VIP section with streamers and engaged VIPs including outgoing Nairobi governor Anne Kananu. She even interacted with President-elect Dr. William Ruto, in an adorable encounter.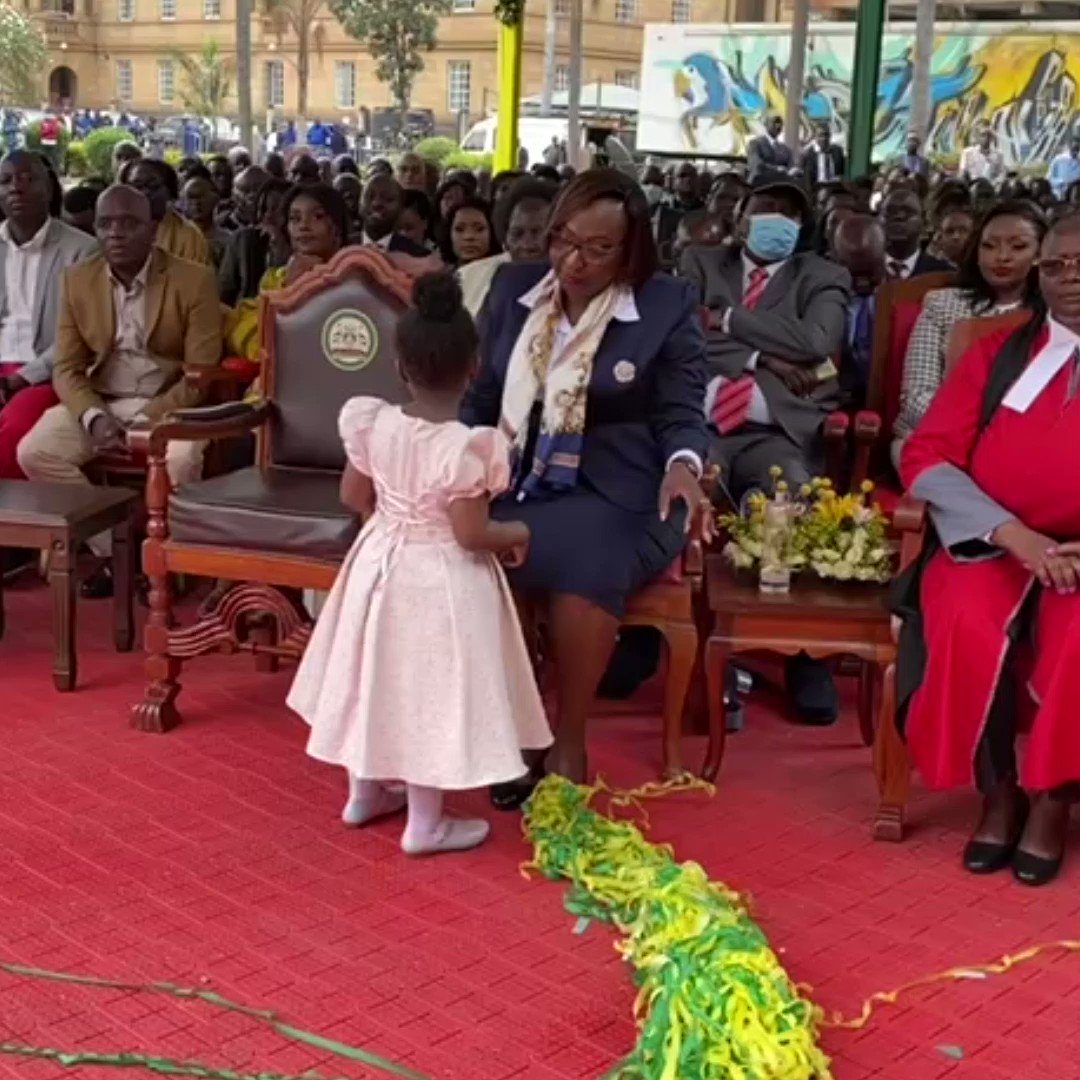 "Oh, she is so adorable as she plays with the outgoing governor Kananu and the president-elect, William Ruto. She seems to enjoy her play. Watching her play just reminds me of my mother. Look at the way she is dancing and playing freely with the dignitaries," Sakaja said happily during his speech at the ceremony.
Governor Sakaja is Nairobi's fourth Governor, taking over from Anne Kananu. Sakaja had made a lot of promises to Nairobi residents, and now they hope that he will deliver on his manifesto.