The music industry is one of the highest paying in the world. Artistes make money from catalogue sales, non-music ventures, album and music sales, endorsement deals, ticket sales, and many more.
Kenya is home to some of the biggest names in the continent, some of whom have been awarded beyond the continent for their contribution to the industry.
WoK has compiled the biggest names in the Kenyan music industry and how much they charge for a show.
DON'T MISS: Stay informed with the latest news and interact with us on Instagram.
Sauti Sol – Ksh4.7 million ($40,000)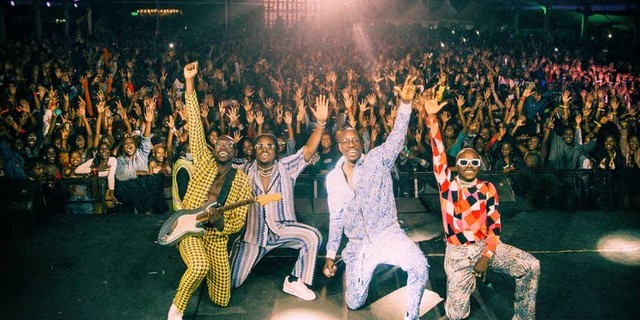 Sauti Sol is arguably the most expensive local act. They often perform in their own shows organized by their team, their Europe or US tours, or for corporates with financial muscle. Their relatively high performance fee is negotiable, but barely goes below Ksh1 million.
In December last year, Sauti Sol staged their first ever show, Sol Fest, which was sold out four days before the concert. The band's record label Sol Generation partnered with Homeboyz Entertainment to put up the show, selling out both VIP and regular tickets in just days.
Regular tickets sold for Ksh 2,500, with a flash sale of Ksh 25,000 for a group of 10, Ksh 10,000 for a group of four and Ksh 5,000 for two. From the ticket sales only, Sauti Sol made over Ksh 12.5 million.
Nyashinski – $20,000 (Ksh2.4 million)
Promoters and event organized have disclosed that Nyashinski is the highest paid solo artiste in Kenya. The Mungu Pekee hit singer is famed for his preference to do a live band performance instead of a playback.
JOIN US: Stay informed with the latest Kenyan news and join the conversation on Telegram.
But Nyashinski's performance fee is negotiable, though that would depend on other factors.
"If, for instance, he is in partnership with a corporate, then he will not charge such a premium to such a client. There will always be a tailored rate which is always much, much lower and could come down to up to Ksh 800,000, depending on the kind of partnerships," nation.africa reported.
Bien Aime Baraza – $7,000 (Ksh827,000)
Singer songwriter Bien has established himself as a force to reckon with, thanks to his successful solo projects like Mbwe Mbwe.
"I think after Nyash (Nyashinki), Bien is the second most expensive artiste in the country at the moment. When we couldn't agree a deal with Nyash, we went for him. He initially asked for $7,000, but we managed to bring him down to $6,500 (Ksh. 770,000) and he showed up with his band. His live set was dope," said an events agent who spoke to nation.africa.
Otile Brown – Ksh500,000 ($4,500)
For an hour's concert performance, Kenyan RnB sensation Jacob Obunga popularly known as Otile Brown charges a minimum of Ksh 500,000 if the organisers are corporate.
"During our "The Finest" concert last year, we paid him half a million and Jux Sh700,000," an agent shared.
During the recent Stanbic "Yetu Festival" sponsored by Stanbic Bank, Otile reportedly took home Ksh 700,000. Earlier in June, he had pocketed Ksh 500,000 from the Koroga Festival Show.
Khaligraph Jones – Ksh 500,000 ($4,500)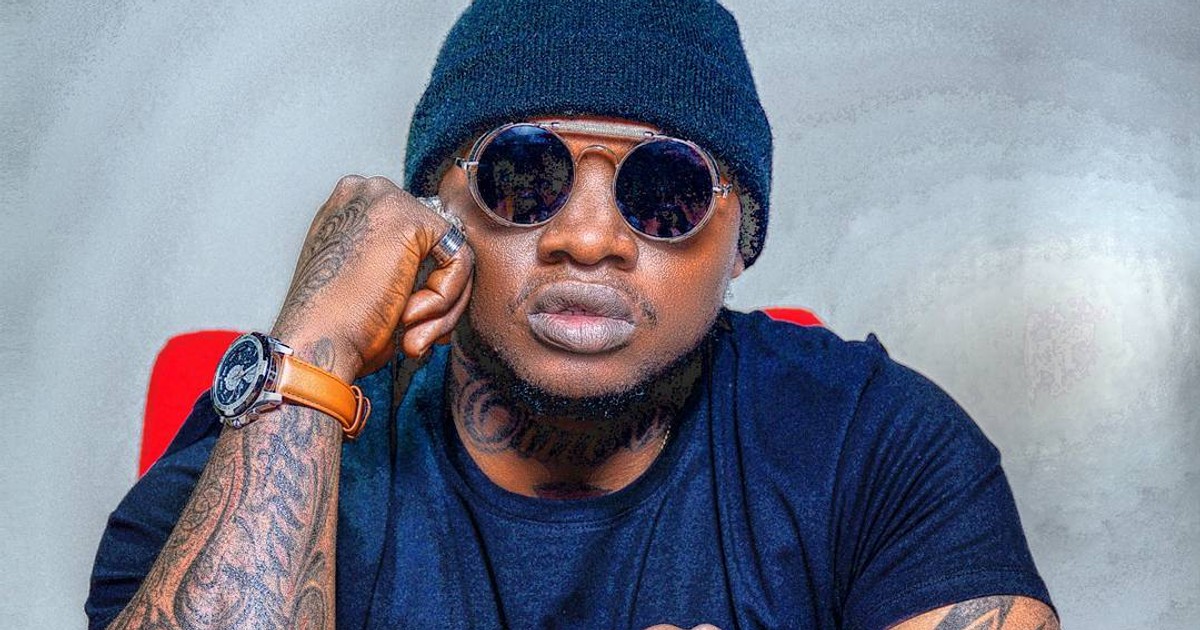 Rapper Khaligraph Jones also charges Ksh500,000 for an hour's show on stage but the rates could go down.
"You might have realised he also does a lot of club appearances, especially for corporate gigs, with EABL being the main victim. Information I have is that he gets pay of between Ksh 150,000 and Ksh 200,000 for 30 to 45 minutes," an agent disclosed.
Prince Indah – Ksh 400,000 ($4,000)
In an interview last year with the Nation, the benga singer disclosed that he charged Ksh 400,000 for a set and the charges vary.
"I always perform with my band throughout the week. My set is always a live one with a band of about 12 people. Towards the weekend, I tend to raise the rates because the demand for my services is always high," said the "Adhiambo" singer.
Samidoh – Ksh. 300,000 ($2,600)
Multiple sources have indicated that the Kikuyu benga musician charges anything between Ksh 200,000 and Ksh 300,000 for a one-hour show. He also does club appearances and the rates tend to drop a little. Last year, he held his first US tour, performing in over 20 concerts and reportedly coming back home Ksh 4 million richer after the two-month stay abroad.
Nadia Mukami – Ksh 400,000 ($4,000)
Nadia Mukami is arguably the most-highly rated and sought-after female entertainer in Kenya currently. She charges anything between Ksh 300,000 and Ksh 400,000 as a standard, rate, depending on the type of client.
Sol Generation – Ksh 500,000 ($4,500)
Usually, Sol Generation artiste Bensoul and Nviiri The Story Teller always come as a package whenever they are booked. The standard rate for both is Ksh 500,000 but the price can go up depending on other factors such as how long they will be performing, where and what kind of event they are booked for.
Bahati – Ksh 700,000
Speaking in an interview in a show on a local TV station, singer Bahati revealed that he charges a minimum of Ksh 700, 000 for an 18-25 minutes performance. The former Kenyan gospel artist and Mathare MP aspirant said that the brand he has built entitles him to such huge pays for a relatively less work done.