Khyati Rana is a seasoned makeup artist who has achieved great success in her career. The thirty year old left her peers green with envy when she posted a photo alongside First Lady Rachel Ruto. Speaking to Business Daily, Rana mentioned a few of her achievements, including the awards she has won.
"I have won the best make-up artist in a fashion award and a bridal masterclass but doing the First Lady's make-up has been the highlight of my life. It was a recommendation and I got a chance to meet her and do her make-up for the inauguration ceremony," she said.
Education
Khyati Rana pursued and completed a business management course at the University of West Sydney in Australia.
Makeup as a career
Growing up, she loved art. It is this love for art that fed her interest in makeup, growing her skill and eventually opening her beauty business called Kits Bridal.
"I never wanted to work for someone else. Hence, I decided to pursue a beauty career. I did my first course in India in 2012. After that I kept upgrading and got certified by different professionals around the world," she said in her interview with Business Daily.
The current Kenyan market has birthed a huge number of professional makeup artists with different makeup styles. To remain relevant and attract high-profile clients, Khyati noted that upgrading is the key to getting new clients and retaining existing ones.
"Upgrading is the key to getting new clients as well as sticking with the regulars," she said.
As a make-up artist, Ms Rana focuses on enhancing women's natural beauty, rather than contouring over it and changing the entire facial appearance.
"I'm known for creating a balanced colour story on the face, a sultry clean look with a little bit of razzle-dazzle on the eyelids and some glitter to balance out the lips," she said.
Khyati Rana is now expanding from bridal make-up and editorial, to corporate shoots. She insists that the pay in Kenya is still lower compare to makeup rates in Europe, but she is optimistic that there will be a change soon.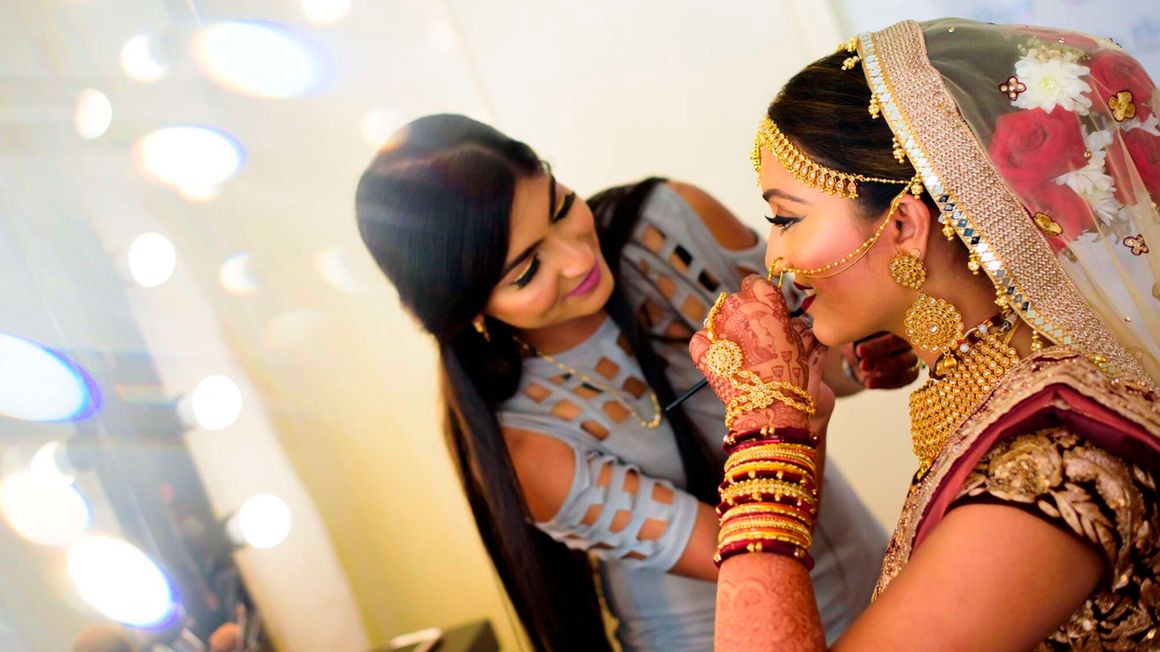 "The pay in Kenya is still low compared to other countries despite using the same standard, techniques, and products. For example, bridal make-up in the UK goes for about £500 to £1,500 (Sh67,556 to Sh202,668) but in Kenya, it ranges from Sh8,000 to Sh35,000. Clients who know the value of a make-up artist, the time, and the costly products used are willing to pay without negotiating. However others will look for cheaper options even though some artists may be using fake products," she told BD.
Makeup essentials
General appearance is very important for presentation in today's world. Enhancing natural beauty through makeup is a skill that a lot of women are learning. Explaining the basic process of a skincare and make-up routine that everyone needs, Rana says mascara, face mist, moisturizer and lipstick are a must-have.
"Whether you are running an errand, out for an event, or on a trip to your favourite mall, no matter where you're headed, these are the main products that will make you look unique. Mascara makes your eyes open up and look awake, face mist gives you a fresh look and lipstick adds colour to your face," she said.