Looking to get lit in Machakos? There are a number of options available. Whether you are looking to enjoy yourself on an outdoors environment or indoors with club banging music, here is a list of the town's most coveted dance clubs and after-hours spots for an epic night out in Machakos.
Thwake Resort
Thwake Resort is one of the best known resorts in Machakos. The resort is located a few kilometres from Koma. The resort is renown for hosting the biggest kamba benga musicians and serving the most delicious meals. Thwake also hosts a number of renown DJs who entertain guests.
Club Euphoria
Club Euphoria is one of the most popular clubs in Machakos. It is fully equipped with rotational, laser and club lighting along with TV screens and large screens that provide a 360 degree view for any sporting events and music videos.
The club consists of a VIP section, an enclosed VVIP section and a dance floor area coupled with well trained staff to ensure guests enjoy the night. The club also has theme nights such as Karaoke Wednesdays, Jackswing Thursdays and also has performances from live artists such as Kidum, Nameless and others.
Club Hornbill Machakos
Hornbill Machakos, the ultimate destination where style meets entertainment. The facility ha a Sports bar, Restaurant and Night Club. Food and drinks are available at relatively affordable prices.
Steamz Night Club
Steamz is one of the most famous clubs in Machakos. The club has a unique interior design, making it appealing to the eye. The club also has a lot of space reserved for dancing.
Club wizard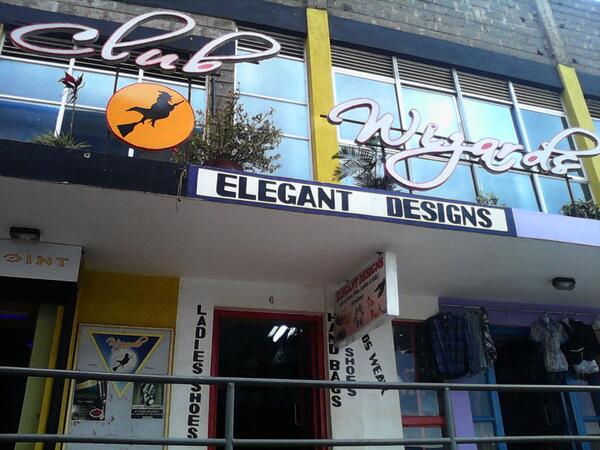 Club Wizard is an upscale club at the heart of Machakos. The club also has a VIP area for VIPs and other prominent people. The club is also one of the few in Machakos that sells high end drinks like champagne.
Skylink club
It's one of the best clubs in Machakos. The wonderful club is just some few kilometers from Machakos town as it's a VIP like club. The club has also different types of drinks that you can drink at affordable prices.